Toronto Maple Leafs: Canada's Favorite Hockey Team
The Toronto Maple Leafs are officially Canada's favorite hockey team.
Yes, the Canadian population has voted and the tally is in for the Toronto Maple Leafs as Canada's favorite team.
And Montreal Canadiens fans everywhere hate me right now, but I don't care.
Seriously, this is awesome.
The rivalry between the two clubs has been one for the ages, truly the greatest hockey rivalry there is.
However, the age old question has been, which is the more favorited team?
Now, we have an answer to that.
Let's take a look at the results, shall we?
The Vote
Okay, so I lied because it wasn't a nationwide vote, but still.
Sportsnet took 1,500 Canadians and asked them who their favorite hockey team was and the Leafs were the top answer by just a wee bit.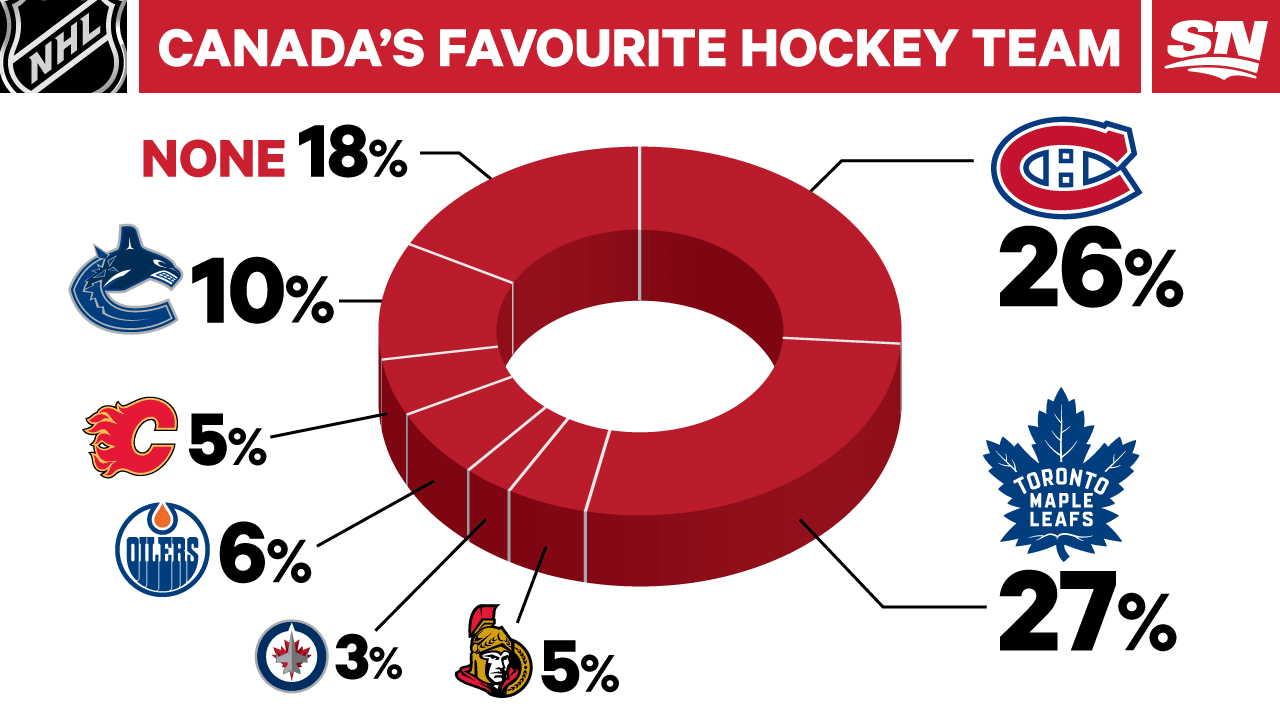 Whoever represents that 18% watched The Grinch one too many times and has a small heart.
If that's you then don't worry, your heart will grow as will your love for hockey, just after you steal everyone's Christmas presents.
Okay, don't really do that and I'm sure you have a good heart.
Moving on, it appears that the top two favorite Canadian teams are the one's with the most history, but that's pretty clear.
This also begs the question, is Toronto Canada's team?
Cough, yes.
Lastly, I found this quote in the article rather interesting.
Men Prefer the Maple Leafs, Women Prefer the Habs is the Canadian version of Men Are from Mars, Women Are from Venus.
Excuse me, what?
I guess that just means their opposite, I don't know.
You can find more of the Sportsnet survey results from the other week here.